Our Executive Director and Board Members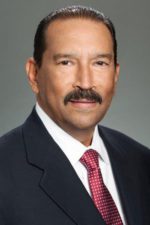 J. Michael Trevino
Executive Director
J. Michael Treviño has more than thirty years of experience in legislative and regulatory advocacy, communications, outreach strategies, image development, reputation management and coalition building.
He is the Managing Partner of the two consulting services known as Reputation Management Associates and Trevino & Company.
Past work experience includes:
Marathon Oil Company as General Manager, Corporate Public Affairs, on November 1, 2001. For nearly six years Michael directed Marathon's public and media relations; internal and external communications; and community and philanthropic programs. Michael has a wide range of domestic and international public and government affairs experience.
Prior to joining Marathon, Michael was General Manager of Texaco Inc.'s Global Communications and Government Affairs Division, where he was the senior advisor to executive management on corporate positioning before foreign governments. Michael had primary responsibility for the administration, strategic planning, fiscal management and human resources needs for the Division's more than 104 employees plus contractors. Michael directed campaigns targeted to U.S. federal, state and local government authorities, joint venture partners, media and key constituents including shareholders. In addition, he had oversight responsibility for public and government affairs in the U.S., the Americas and Asia/Pacific regions.
Prior to joining Texaco, Michael held various public and government affairs positions in Washington, D.C., and served as a Vice President with Fleishman-Hillard, an international public relations consulting firm based in St. Louis, MO. Prior to joining Fleishman-Hillard, Michael practiced law in the District of Columbia and served as the National Executive Director of the League of United Latin American Citizens or LULAC, the nation's oldest and largest Hispanic civil rights organization.
Michael specializes in developing business-to-business outreach strategies, establishing third-party networks and building public-private coalitions of corporate, community and minority organizations to educate and advocate.
Michael is active and has been supportive of numerous civic organizations including: Children's Defense Fund, Chairman, Southwest Region Advisory Board; Mickey Leland Kibbutzim Foundation Board; The Mexican Institute of Greater Houston; member of the Executive Committee and Board of Directors of the Holocaust Museum Houston; Vice Chair, Southwest Region UNICEF Board; member Houston Public Library Board; member Memorial Hermann Hospital Continuing Care Corporation Board*; member Board, Pan American Development Foundation; member Board, World Affairs Council Houston; Chairman, Houston International Festival; founding member, Advisory Board, Smithsonian Office of Latino Initiatives; founding member, National Hispanic Council of State Legislators; the Houston Arts Alliance and is a member Washington, D.C., Bar Association.
He is a native of San Antonio, Texas, and is married to Ileana V. Trevino, a Washington, DC native who is CEO of the Memorial Hermann Healthcare System Foundation. Michael and Ileana have three children: Margot, a graduate of Boston College and practicing attorney; Maria Alexa, a graduate of University of Texas, Austin and Development Manager for the Fund for Teachers; and Miguel, a graduate of St. Edwards University, Austin and commercial analyst with Enterprise Products Company. The Trevino's have resided in Houston since 1997.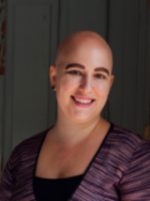 Lauren Agosta
Board Member
Lauren Agosta is an independent cultural manager, facilitator, performer, and creator, dedicated to supporting the arts for social change and creating dynamic spaces for collaboration and global exchange.
Lauren began her career in the arts as an accomplished opera singer. Praised for her commanding stage presence and artistry, she has performed in Opera Academy of California's Summer Festival, in the Maazels' Castleton Festival, and with San Francisco's leading contemporary chamber opera company, Opera Parallèle. Lauren received her Master of Music from the San Francisco Conservatory of Music and Bachelor of Music from Northwestern University.
In 2013, she transitioned into human rights philanthropy joining the Open Society Foundations (OSF), where she helped to build the Arts Exchange: a campaign to support the arts for social justice within the foundations. Through her work with the Arts Exchange and later the Culture and Art program at OSF, Lauren has supported numerous artists, cultural producers, and arts and culture organizations working towards more open, just, and inclusive societies around the world. She organized the Arts Forum: Art, Public Space, and Closing Societies and helped to launch the Soros Arts Fellowship, a global fellowship program supporting innovative mid-career artists and cultural producers advancing social change.
Lauren is a skilled facilitator and has led large-scale international collaborations including the Regional Creative Hubs, an initiative bringing together artists, activists, and journalists in West Africa and the Western Balkans to challenge corruption through creative activism. She is an alumnus of the Cultural Diplomacy Platform's 2018 Global Cultural Leadership Programme, run by the EU's Cultural Relations Platform to strengthen cultural leadership skills and foster international cultural cooperation.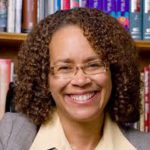 Dr. Darlyne Bailey
Board Member
Dr. Darlyne Bailey is Professor and Dean Emeritus at the Graduate School of Social Work and Social Research (GSSWSR), Director of the Social Justice Initiative, and Special Assistant for Community Partnerships to the President at Bryn Mawr College.
A first generation college student, Darlyne was among the first women to attend Lafayette College in Easton, Pa. With an AB in Psychology and a certificate in Secondary Education, she went on to complete her master's degree from Columbia University's School of Social Work and her certification in Psychoanalytic Psychotherapy from Lennox Hill Hospital, both in New York City. A licensed clinician and marriage and family counselor, Darlyne joined with 4 colleagues to start a community mental health center in Englewood, NJ. She went on to earn a doctorate in Organizational Behavior from Case Western Reserve University, and then joined the faculty of Case Western at the Mandel School of Applied Social Sciences.
In 1994, Darlyne was accepted into the leadership program of the WK Kellogg Foundation's national Fellowship as a proud member of 'Group XIII'.
Darlyne's journey in academic leadership began shortly thereafter.
Three weeks after receiving tenure in 1994, Darlyne was appointed Dean of the Mandel School. In 1997, she was invited to be a member of Leadership Cleveland. A desire to 'payback' her birthplace of Harlem NYC led Darlyne in 2002 to serving as the Vice President and Dean and then Acting President of Columbia's Teachers College. In 2006, she went to the University of Minnesota as the first Dean of a new multidisciplinary college. In 2009 Darlyne returned east to Bryn Mawr as the GSSWSR Dean until joining the faculty in 2017.
Recognized in 2017 by the National Association of Social Workers Foundation as a "NASW Social Work Pioneer", Darlyne remains committed to utilizing individual, organizational, and community- level knowledge and skills to co-create socially-just multiculturally-humble systems.  Darlyne is actively engaged in participatory research and teaching, and serves on several local and national boards, including the Suzanne and Richard Pieper Family Foundation, chair of  the Board of Trustees of the online associate- degree granting Ultimate Medical Academy based in Tampa, Florida, and contributing as vice chair of the National Human Services Assembly in Washington, DC.
Darlyne is also Editor- in Chief of the 25 years-old journal Reflections: Narratives of Professional Helping and Co- Chair ( with retired Hunter College Professor Terry Mizrahi) of the national "Special Commission to Advance Macro Practice in Social Work" which, in 2018, partnered with the Council on Social Work Education to produce the first-ever Specialized Practice Curricular Guide for Macro Social Work Practice. Most recently, Darlyne is Co- Editor ( with Dr. Mizrahi and a team of Associate and Consulting Editors) of the Encyclopedia of Macro Social Work, a forthcoming inaugural publication by Oxford Press and the National Association of Social Workers.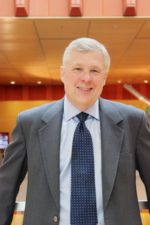 Dr. John C. Burkhardt
Board Chair
John C. Burkhardt, a professor in the Center for the Study of Higher and Postsecondary Education at the University of Michigan in Ann Arbor also directs the National Forum on Higher Education for the Public Good, a research and advocacy program established in 2000. In 2013 through 2016, John was director of the National Center for Institutional Diversity at Michigan.
In the last two years, John edited two books that relate to issues of diversity, equity and inclusion. Transforming understandings of diversity in higher education: Demography, democracy and discourse was published by Stylus Press in 2017. Engaged Research and Practice:  Higher Education and the Pursuit of the Public Good came out the same year. John also has authored a massive open on-line course which has enrolled thousands of participants entitled "Leadership for Equity, Diversity and Inclusion". His most recent book, edited with Jessica Joslin, is Inspiration for Servant-Leaders: Lessons from Fifty Years of Research and Practice (2020).
John was among the first in the field of higher education to use policy research to increase educational opportunities for immigrant and undocumented students. His work focused public attention on the effects of inconsistency and inequities across federal, state and institutional policies. John also directs the New Leadership Academy (NLA), a national program designed to change expectations about leaders, leadership and leadership development in higher education and society. Now in its fifth year, the NLA is a partnership between the University of Michigan and the American Association of Hispanics in Higher Education (AAHHE). In 2019, John was recognized by the AAHHE for his national leadership on behalf of Latinx issues in higher education and society.
Currently serving as president of the newly formed Alliance of Leadership Fellows, John at various times was a member of the KFLA Board of  Directors, was a KNFP Fellow and served as a program director for the W.K. Kellogg Foundation. Previously he served as a board member for the Robert K. Greenleaf Center for Servant Leadership, chaired the St. Joseph Mercy Hospital Board for nine years, and has chaired or was appointed a member of several national, state and regional commissions. He graduated from Oakland University, Michigan State University and the University of Michigan.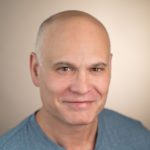 David Castro
Board Member
Co-founder, President, and CEO, I-LEAD, Inc.
Mr. Castro is a Latino Phi Beta Kappa graduate of Haverford College, which he attended through a minority (Reid) scholarship. After graduating from the University of Pennsylvania Law School in 1986, Mr. Castro worked as a civil litigation attorney at the law firm of Pepper, Hamilton, & Scheetz, where he specialized in complex litigation and civil racketeering cases. In 1991, he joined the Philadelphia District Attorney's Office, where he assisted District Attorney Lynne Abraham in creating the Public Nuisance Task Force, the first inter-agency enforcement program of its kind targeting crack houses and nuisance liquor establishments. Mr. Castro served as the first Chief of the Task Force under District Attorney Abraham. During this time frame, Mr. Castro also served as President of the 5,000-member Young Lawyer's Division of the Philadelphia Bar Association, where he coordinated the implementation of more than fifty volunteer programs serving the public and the bar. In 1995, he joined the Ridge Administration as the Director of the State's Weed and Seed Program helping challenged communities combat crime and poverty by combining law enforcement and community development strategies in targeted, high crime communities.
Mr. Castro has special expertise in the field of leadership education and program development and evaluation. In 1993, he was awarded a Fellowship in the Kellogg National Leadership Program; a three-year leadership program awarded each year to a group of young leaders working across the country to make a difference in their respective communities. Mr. Castro devoted his Fellowship to the study of community leadership development and its relation to improving community quality of life. Based upon his work in the Philadelphia District Attorney's Office and through the Kellogg Fellowship, Mr. Castro and District Attorney Abraham founded I-LEAD, Inc. in 1995. In January 1999, Mr. Castro left the Weed and Seed Program to develop the I-LEAD organization on a full-time basis while serving as the General Counsel and National Litigation Director for the Center for Community Interest (CCI).
Mr. Castro is the architect of I-LEAD's leadership development curriculum synthesizing leadership skills and theories on the interpersonal and system levels with instruction regarding the public (government) and private (marketplace) sectors to equip community members as savvy and effective change agents. In 2002, in recognition of his work on behalf Pennsylvania communities, he was awarded an Eisenhower Fellowship. In 2005, at the behest of trainees and in partnership with Harcum College, Mr. Castro translated the leadership development curriculum into a full Associate's Degree program accredited by Middle States and initiated the community-based delivery of higher education for working adults through what is now the ACE (Achieving College Education) Program. Beginning with an initial cohort of twenty students at one community based organization, over 500 working adults have earned associate degrees through the program and over 600 are currently enrolled at twelve community partner locations across southeastern Pennsylvania. In 2009, Mr. Castro was named an Ashoka Fellow by the Ashoka Global Funds for Social Change, a global association of the world's leading and effective social entrepreneurs, for the development, successful implementation, and scalability of the ACE College program's sustainable business model to address the educational and leadership deficit in challenged communities. A teacher at heart, Mr. Castro is frequently consulted as a speaker, serving on several panel discussions and contributing regularly to blogs via the Ashoka network and the Philadelphia Social Innovations Journal.
David is the author of Genership 1.0, Beyond Leadership Toward Liberating the Creative Soul, and the founder of Innovate Podcast, an International Podcast on Social Innovation.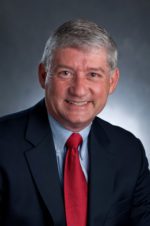 Dr. Rick Foster
Board Member
Dr. Rick Foster has had a long and distinguished career in Higher Education and Philanthropy. He received all three of his degrees from Iowa State University, and served on the faculty of the University of Idaho (1978-83), the University of Nebraska (1983-92), and Michigan State University (2010-18). His career in Higher Education focused on Agriculture and Leadership, and later on Community Food Systems and Urban Sustainability. 
He joined the W.K. Kellogg Foundation in 1992 as a Program Officer in Food Systems and Rural Development and was appointed Program Vice President in 1994, where he served until his retirement from the Foundation in 2009.  
He has received several awards and recognitions, including Distinguished Teaching and Outstanding Student Advising awards, The National Spirit of Leadership Award, The USDA Justin Morrill Outstanding Contribution to Land-grant Universities Award, Honorary Alumni Award (MSU), Distinguish Service Awards from the National FFA Organization, and an Honorary Doctorate Degree from the University of Maryland.
Foster was awarded a Kellogg National Fellowship Program Award (1987-90) and a Thornton B. Bradshaw "Humanities and the Young Professional" Fellowship at the Claremont Graduate School in Claremont, California (1991).  
Dr. Foster served on the founding task force for the creation of EARTH University in Costa Rica (1986), and has had a lasting relationship with EARTH since that time, having helped develop the curriculum, evaluation framework, and experiential learning protocol. He has served on the President's Advisory Council (15 years), and currently serves on the EARTH University Futures Task Force. EARTH University is widely regarded as the most sustainable university in the world.
In retirement, Foster serves as Chairman of the Board for the International Food Protection Training Institute and the Kellogg Fellows Leadership Alliance.  He also serves as Vice Chair of the Americana Foundation Board in Novi, Michigan, and as a Board member of the Alliance of Leadership Fellows (ALF).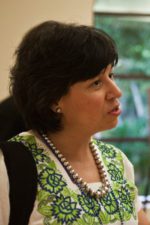 Dr. Eva Moya
Board Member
Eva M. Moya is a native of the U.S.-Mexico border. She is an Associate Professor, Department of Social Work at the College of Health Sciences, The University of Texas at El Paso. Eva has a Doctor of Philosophy in Interdisciplinary Health Sciences from the University of Texas at El Paso, a Master of Science degree in Social Work from the University of Texas at Austin. With more than 35 years of professional experience in the U.S.-Mexico border region, she is considered a specialist in border health. Dr. Moya was named by Latino Leaders National Magazine in 1994 as one of the top 10 Latinas in health care. Dr. Moya has published a number of papers on health disparities and infectious disease in Mexico and the U.S.-Mexico Border Region and coauthored several chapter and books.
Her expertise includes border health, homelessness, intimate partner violence, HPV, TB and HIV/AIDS, Photovoice and community health workers. Eva served as director for the U.S. Section of the U.S.-Mexico Border Health Commission, the Border Vision Fronteriza Outreach Project with the University of Arizona, Centro San Vicente Social Services, and women's health and youth sexuality education endeavors in Mexico. She directed the Border TB Photovoice Project and the TB Division of the U.S.-Mexico Border Health Association. She was the Advocacy, Communication and Social Mobilization. Coordinator for SOLUCION TB Expansion with Project Concern International. She directed the PIMSA Transborder TB and Stigma Project. She served as  director for the Intimate Partner Violence and the Voices and Images of Domestic Violence research projects. She is the CO-PI of two HPV and Latinos research projects  Eva conducted studies in service-learning and homelessness throughout the world during her tenure as a Kellogg National Leadership Fellow. She serves in various social justice boards.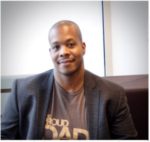 Dr. Rashid Njai
Board Member
Dr. Njai has over 15 years of community based public health experience and is a determined scholar activist. He founded UPHOLD: a non-profit action cooperative, to combine his passion for scholar activism, measurement and intervention of social determinants of health (e.g. health, education, poverty, violence) to address disparities and the application of unique and mixed method evaluation techniques to show impact of sustainable non-profit efforts. He received his MPH and PhD in Health Behavior and Health Education with a focus on behavioral health, community based participatory research and social epidemiology from the University of Michigan, School of Public Health; he also has a BS in Biology from the Pennsylvania State University. He has worked in the leading public health agency in the nation as a social epidemiologist in community health for the past 10 years. His work focuses broadly on the epidemiology of mental and physical health disparities and social inequity; community based chronic disease prevention and surveillance among vulnerable populations, as they relate specifically to the Social Determinants of Health and Health Equity, resiliency and wellness. He maintains a commitment to spirituality, family, and seeking out opportunities to collaborate with other dedicated scholar activists to address health inequities. As an affiliate scholar of University of Michigan's Center for Research on Ethnicity Culture and Health he is interested in continuing to explore innovative ways to bolster assets like culture and other factors while understanding how they contribute to community resilience among vulnerable populations.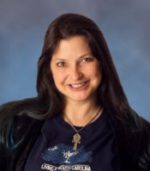 Dr. Mindi Spencer
Board Member
Mindi Spencer, Ph.D. is an Associate Professor in the Department of Health Promotion, Education, and Behavior and the Institute for Southern Studies at the University of South Carolina (UofSC). She is also the Associate Director for Research at the UofSC Office for the Study of Aging and has served on the Lt. Governor's Alzheimer's Resource Coordination Center since 2009. Dr. Spencer received her Ph.D. in Life‐Span Developmental Psychology from West Virginia University in 2006, with Graduate Certificates in Gerontology and Women's Studies. She went on to complete her postdoctoral training as a 2006 – 2008 Kellogg Health Scholar at the University of Pittsburgh, where she began her scholarship on how cultural and psychosocial factors influence health and caregiving among American Indian and African American elders. Dr. Spencer is an AARP Scholar, an American Psychological Association Minority Aging Network in Psychology Fellow, and a Fellow in the Kaiser Permanente Burch Minority Leadership Development Award Program. In the greater Columbia community, she has served as the Principal Investigator of the "Youth Empowered Against HIV!" Project and a partner in the "Equalize Health" LGBT cultural competence training program for health care providers. Her work as part of the Institute for Southern Studies explores the regional context of health disparities and the intersection of traditional Southern culture and contemporary public health. Specifically, she frames her scholarship to better understand how the environment impacts stigma and discrimination (i.e., how conservative values, higher poverty rates, and discriminatory policies combine to create a "perfect storm" of stress for minority populations of all ages). This approach has been a central theme in her more recent work on opioid addiction, intergenerational trauma, and community-level (dis)empowerment in her beloved Appalachia. Her ultimate goal is to ensure that her scholarship can be used to inform policy and promote positive social change.